I'm ill.
My chest is knackered, my throat is a mess and my head is banging.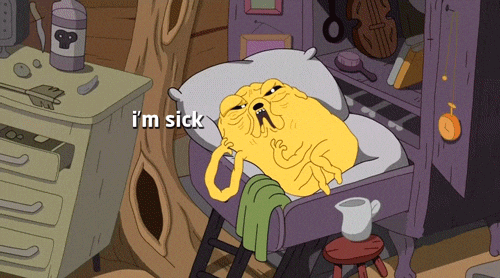 I managed to stumble my way through a meeting this morning, which is a miracle in itself. I gave an Oscar worthy performance of someone who was feeling perfectly fine, laughing along at the right moments whilst holding back the burning desire to splutter everywhere.
There's an event I meant to be going to tonight as well. It's a two hour drive just to get there, and seeing as I was a zombie driving just twenty minutes…I don't think it's a great idea to make the journey.
A lot of rappers drink "Purple Drank", which includes prescription-strength cough syrup. It's horrendously bad for you. I'm pretty sure they all drink it just to stave off the flu, which makes total sense to me as I sit here trying not to die.
I hope I'm better for Valentines Day.